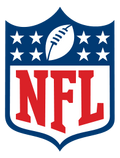 The National Football League (NFL) is the largest Professional Football league in the United States. The league currently consists of thirty-two teams from American cities and regions, divided evenly into two conferences — the American Football Conference (AFC) and National Football Conference (NFC) — of four four-team divisions.
External Links
This article is a Stub!
Coach Cowher says "This article could be better, so get in the game and fix it!"

Please expand this article as well as you can!